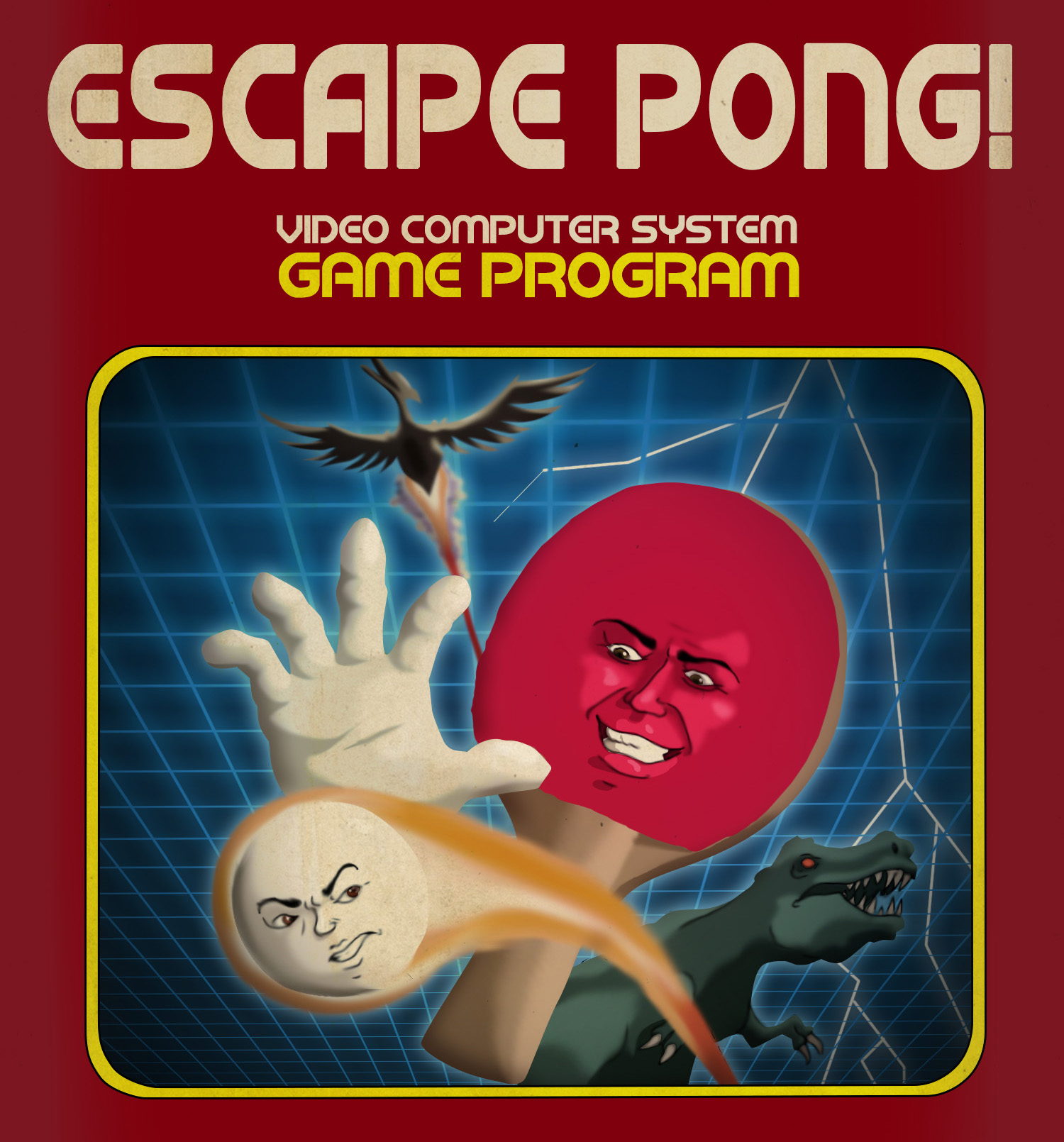 Escape Pong!
Are you ready for the future?
With high tech features that leaves ordinary game programs grounded - like 8 bit graphics, progression memory and 4 way action controls - you've got an arcade game to play on your own computer screen!
No, seriously, Escape Pong! is a short adventure/narrative game made in two weeks for the #AdvJam2019.
This is our first game, so let us know what you thought!
Controls (use keyboard or controller)
| | | |
| --- | --- | --- |
| Move | Arrow keys | Joystick |
| Skip dialogues | Space | A Button |
| Open Menu | Escape | Start Button |
| Restart Level | R | |
Credits
Sylvain Millot | Programming
Nicolas Millot | Art, Writing, Additional Code
Jeremy Louis | Music
Download